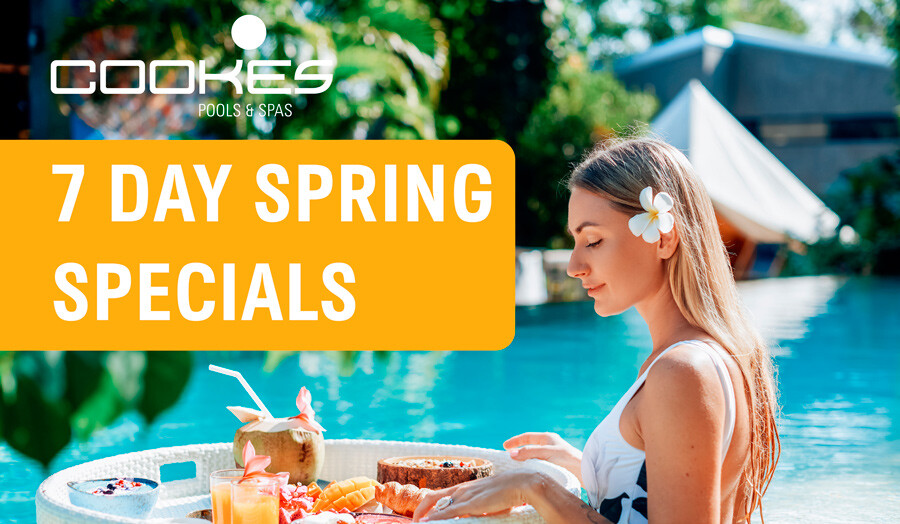 Let us help you prepare for the swim season with our 7 day event full of specials.
Thursday 25th – Wednesday 31st August
Come into the Cookes showroom, where our wonderful team will assist you in getting your pool ready for the start of spring. We can help you make your pool and spa ownership more relaxing.
There will be discounts and value offers throughout the store.
Don't forget to bring in a water sample for your free comprehensive water analysis to get your pool in perfect condition.
Each water test receives a free Bling tablet valued at $5!
Remember, clear water doesn't necessarily mean safe water.