Cookes Pools & Spas have been building industry leading pools within the Sunraysia region since establishment in 1978.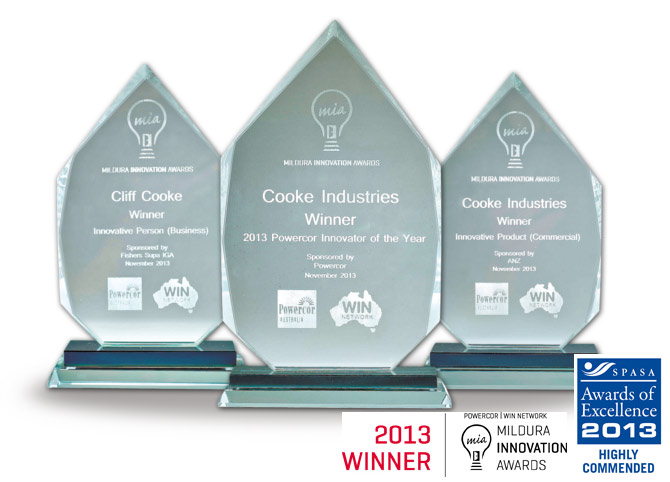 We've been building award winning pools in Sunraysia for more than 35 years. That experience and dedication to quality means the pool or spa we build for you is going to provide you and your family with many years of fun and enjoyment.
Our proud and consistent awards success has seen us recognised regularly at state, national and international level with more than 40 different awards. Our awards success as a company is also complemented with individual recognition for Cliff Cooke, our Managing Director, with awards for innovation, customer service and sales during his extensive career. Cliff was also inducted into the Compass Pools Hall of Fame recently for his significant contributions to the swimming pool industry.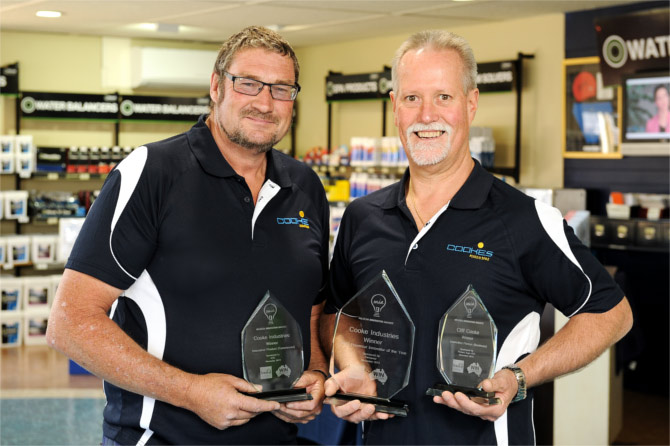 We're also one of a select few Australian pool builders who have been invited to become a member of the exclusive Master Pools Guild. This invitation-only association of high-quality, international pool builders provides a valuable network of experience which enables us to remain ahead of the field with new technologies, industry developments and construction techniques.
Recent Awards
2014 Master Pools Guild – Gold Award Geometric Pool
2014 SPASA Victoria – Highly Commended Award Best Commercial Pool Under $250,000
2013 Master Pools Guild – Gold Award Geometric Pool
2013 Mildura Innovation Awards – Innovative Product Award
2012 Master Pools Guild – Gold Award Geometric Pool
2012 Compass Pools Australia – Builder of the Year
2011 Compass Pools Australia – Sales Excellence Award
2010 SPASA Victoria – Sales Excellence Award
2010 SPASA Victoria – Highly Commended Award Best Concrete Pool by a Country Member
2010 Master Pools Guild – Gold Award Geometric Pool
PLUS a regular history of awards dating back to the 1980s