Closing Down Your Pool For Winter?
Avoid costly green pool clean ups by following our simple steps to winterise your pool.
4 easy steps to winterise your pool:
1. Prepare Your Filter
Vacuum pool, treat filters with filter cleaner, backwash and rinse, clean out skimmer and pump baskets, lubricate O-rings with the correct silicone grease and reduce pump running time to 2-4 hours a day.
2. Balance Your Pool
Bring in a water sample for a comprehensive water test – add water care products as recommended by our water care professionals.
3. Prevent Algae
Continue the 3 step program by adding 1 bag of shock 'n' clear and 150ml of Powercide 4 each month.
(Based on a 50,000l pool)
4. Monthly Water Test
Take advantage of our 15% off special when you test your water in store. We recommend you test your pH and chlorine levels at home weekly, and in store every 4-6 weeks. Maintain a pH of 7.4 and chlorine at 1-3ppm, if not maintained damage can occur to your equipment, pool cover and pool surface.
If you have a salt chlorinator: Pop in store for a water test to get the best advice on what to set your chlorinator to.
If you have a pool cover: It is critical to check pH and chlorine levels as damage may occur to the cover, your equipment, or even your pool surface. Most warranties are void where high chlorine has been determined to be a contributing factor to the equipment failure.
GRAB YOUR WINTERBOX TODAY!
For only $46.95 and SAVE $29.95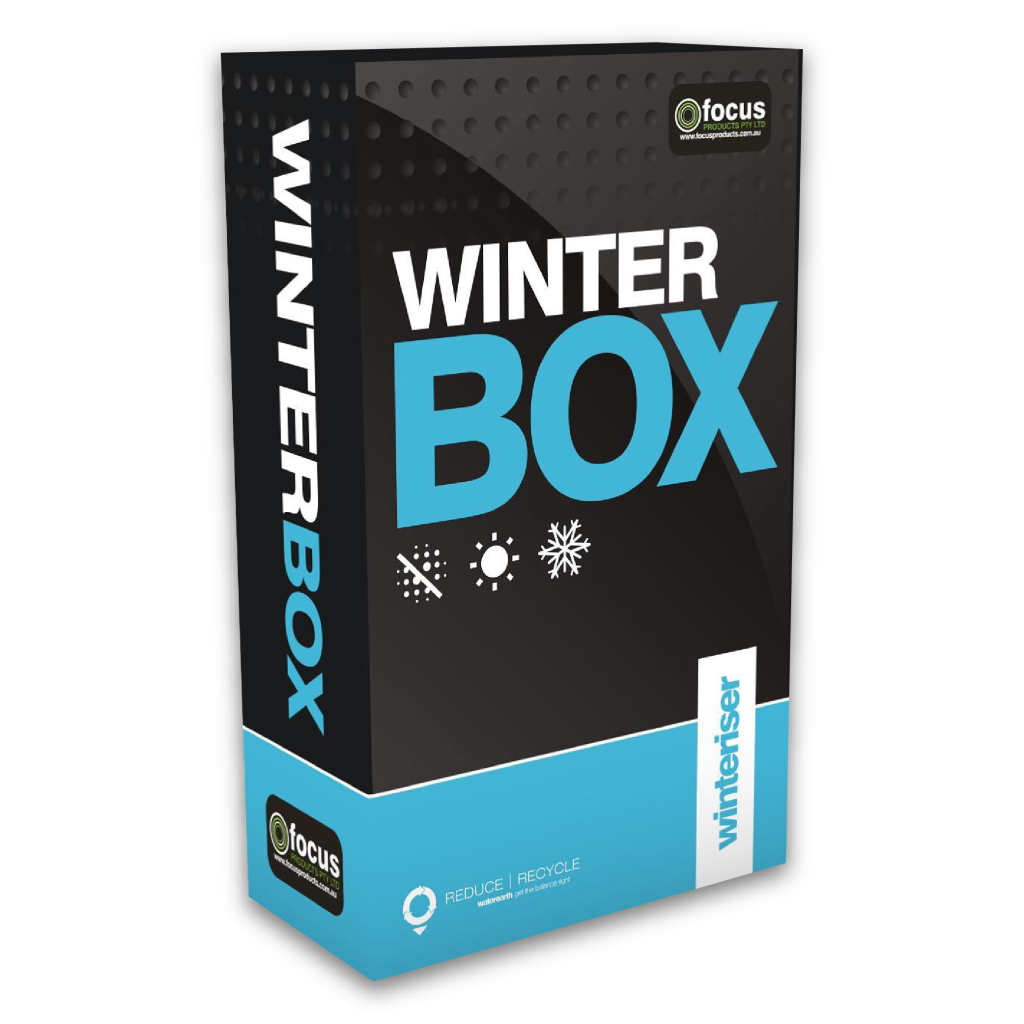 AS AN ADDED BONUS WITH ANY WINTERBOX PURCHASE
Take 15% off
4 bags of Shock'n'Clear
Silicone Grease 75g
1Kg Filter Cleaner & Degreaser