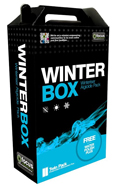 Don't let your swimming pool go green this winter, it may well cost you a lot of money to treat the water and bring it back to a clear state.
It is so important to close your swimming pool down correctly for the off season. To avoid damage to the equipment and shell of your pool, balancing the pH, Total Alkalinity, Calcium Hardness, and controlling Chlorine levels are so critical. Incorrectly balanced pools can be corrosive or scale forming and can be costly in the long term.
Some easy preparation to winterise your pool:
Vacuum your pool
Chemically treat filters, then backwash and rinse
Clean out skimmer and pump baskets.
Grease pump and filter O-rings with a special rubber grease, this prevents cracking and expansion of the O-ring.
Bring in a water sample to be comprehensively analysed, and add balance chemicals as required.
Adjust salt chlorinator times back to 3-4 hours a day. Adjust chlorine production back to half of summer setting.
For pools which have covers it is critical to check chlorine and pH levels, as damage will occur to the cover and potentially your pool surface if these levels are not kept in check.
Continue with a monthly dose of 1 bag of Shock'N'Clear and 200mls of Powercide4 algaecide (based on pools with a volume of 50, 000 litres). Check pH and chlorine levels weekly. Do not allow pH and chlorine levels to get to high or too low over the off season. We recommend your pH to be maintained at 7.5, and Chlorine 1-3ppm.
Grab your WinterBox today for only $38-95 and save $26-95.
As an added bonus with any WinterBox purchase, take 15% off:
1lt Natural Filter Cleaner
750ml Tile & Vinyl Cleaner
4 bags of Shock 'N' Clear